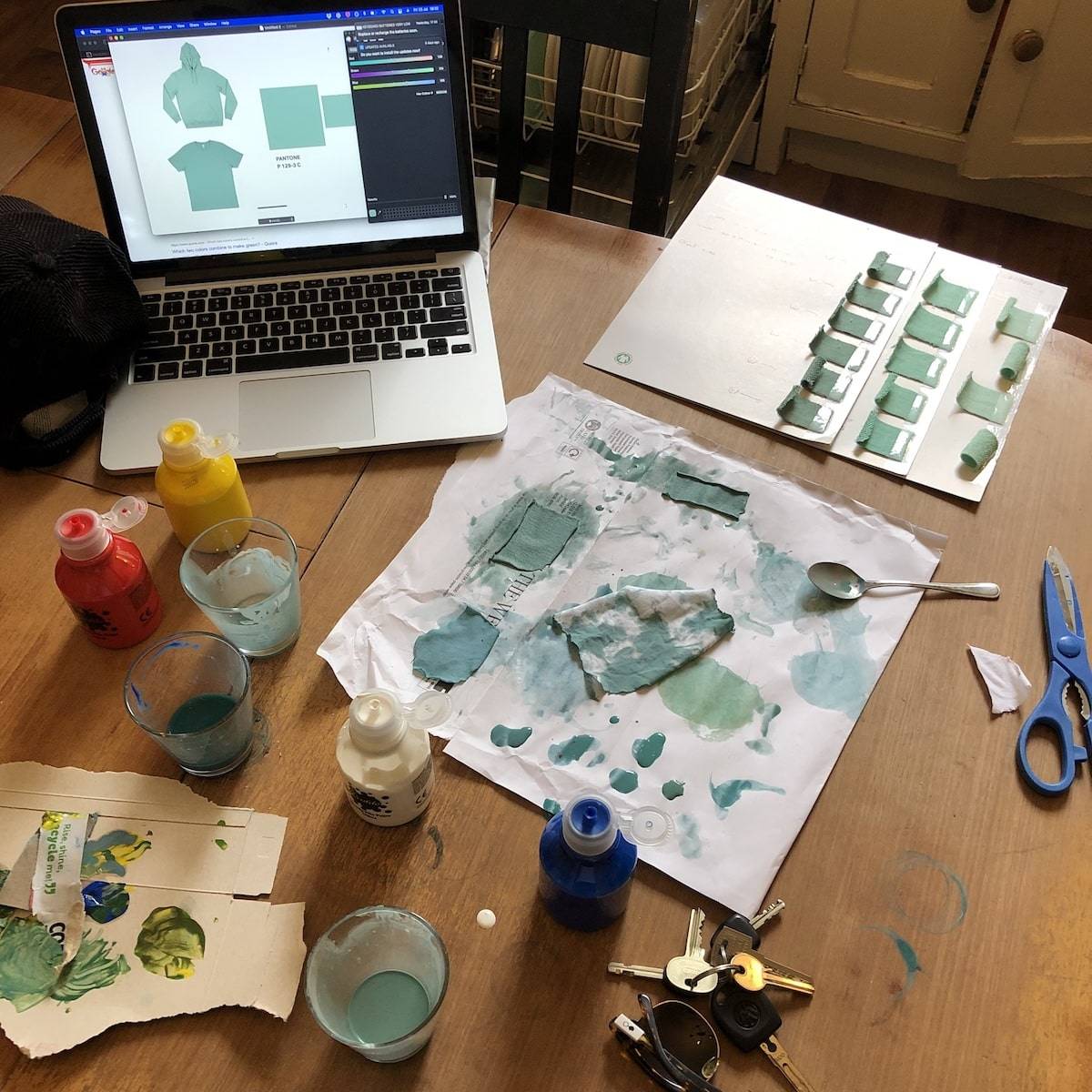 Time to resurrect my Year 5 painting skills.
A few months ago, I decided to resurrect my Year 5 paint mixing skills.
After the great controversy of Dusty vs Dusky pink, you would have thought Sage Green would have been a walk in the park. But after trekking round endless clothing stores, fabric shops and sending lab dips back and forth with our factory, we couldn't find the colour we wanted (and you voted for) anywhere.
So after a long day of searching, I picked up some red, blue, yellow & white paint and set about making the Yes Friends Sage Green. To be totally honest, I felt slightly silly even buying the paint and thinking this could work. I mean it's definitely not an example of industry "best practice".
But after a few hours of failed attempts and paint everywhere, I managed to get a colour match 🎉
So being truly humble, I decided to name this colour after myself. To remember this long day. And that even when ideas sound kinda silly, they might just work.
P.S. After announcing with great fanfare our new colour, the next day I walked into a shop and found a pencil case the exact colour we were looking for 🤦‍♂️
So we sent it straight to our factory. They sent lab dips back. And so our sage green was born. Not sure what lesson we can learn from that. But know this, there aren't any lengths we wouldn't go to to find the right colour. Within reason...